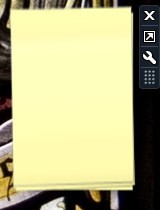 Longer Notes will let you keep a number of notes, in the same space (you can browse them one by one only).
The gadget allows for change of font type and size.
Run the .gadget file to start enjoying it immediately, or save it on your disk to install later.